29 Aug 2022
Carotenoid x breeders – a partnership that has worked
Currently, several carotenoid-based products have been used in animal nutrition. The continuous search for improvement in poultry feeding....
Currently, several carotenoid-based products have been used in animal nutrition. The continuous search for improvement in poultry feeding has led to the inclusion of herbs and spices in the diet to replace feed additives, reduce antimicrobials, or even use alternative feeds where their components do not have pigments in the composition.
Examples are plant extracts, essential oils, and phytogenic additives. These products have biologically active compounds such as polyphenols, carotenoids, and vitamins, which can act as antioxidants, pigments, or immunomodulators, presenting these effects in feed, birds, eggs, or even progeny.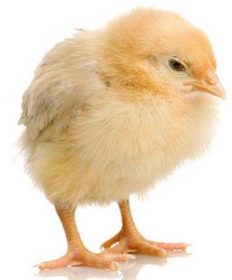 Lipid peroxidation in birds is mainly influenced by the quality of the raw material, the high presence of unsaturated fatty acids in the tissues, and the inadequate intake of nutrients involved in the antioxidant defense system. Therefore, the inclusion of antioxidants in birds' diets aims to preserve the quality and nutritional levels of the feed and, consequently, protect the tissues of the live bird and the final product of the breeders, which are fertile eggs and chicks.
Antioxidants help to prevent oxidative stress by removing free radical intermediates and are an effective agent against various diseases. In animal nutrition, antioxidant properties are appreciated for acting primarily as health promoters (Faehnrich et al., 2016).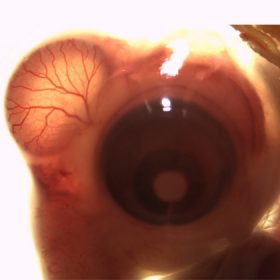 The process of embryonic development results in a highly oxidative condition for using antioxidants in the diet of breeders and has been maintained in several species. Research has focused on the antioxidant characteristics that carotenoids present, and the results have shown that their presence in the diet and transfer to the egg can potentially reduce oxidation reactions in the yolk (yolk) and in the organism of developing embryos from these eggs.
Carotenoids are substances with pigmenting characteristics found in photosynthetic and nonphotosynthetic organisms, higher plants, algae, fungi, bacteria, and in some animals. These substances can be found in colors between yellow and red, with more than 600 structures already characterized (Fraser, 2004).
Continue after advertising.
Nutritionally, carotenoids are classified into:
Provitamin carotenoids, representing those having provitamin A activity, or;
Inactive carotenoids, which perform only antioxidant or coloring activity (Olson, 1999).
Chemically, they can be divided into two groups:
hydrocarbon carotenoids called carotenes; and
oxygenated carotenoids, called xanthophylls (Goodwin, 1965).
These two main groups can
TO CONTINUE READING

REGISTER

IT IS COMPLETELY

FREE
Access to articles in PDF
Keep up to date with our newsletters
Receive the magazine for free in digital version
REGISTRATION
ACCESS
YOUR

ACCOUNT
LOGIN
Lost your password?