17 Mar 2023
One of the secrets of the correct fattening of chickens is in the reception
Content available in: Español (Spanish) If we want to guarantee a correct fattening of our chickens, we must start with […]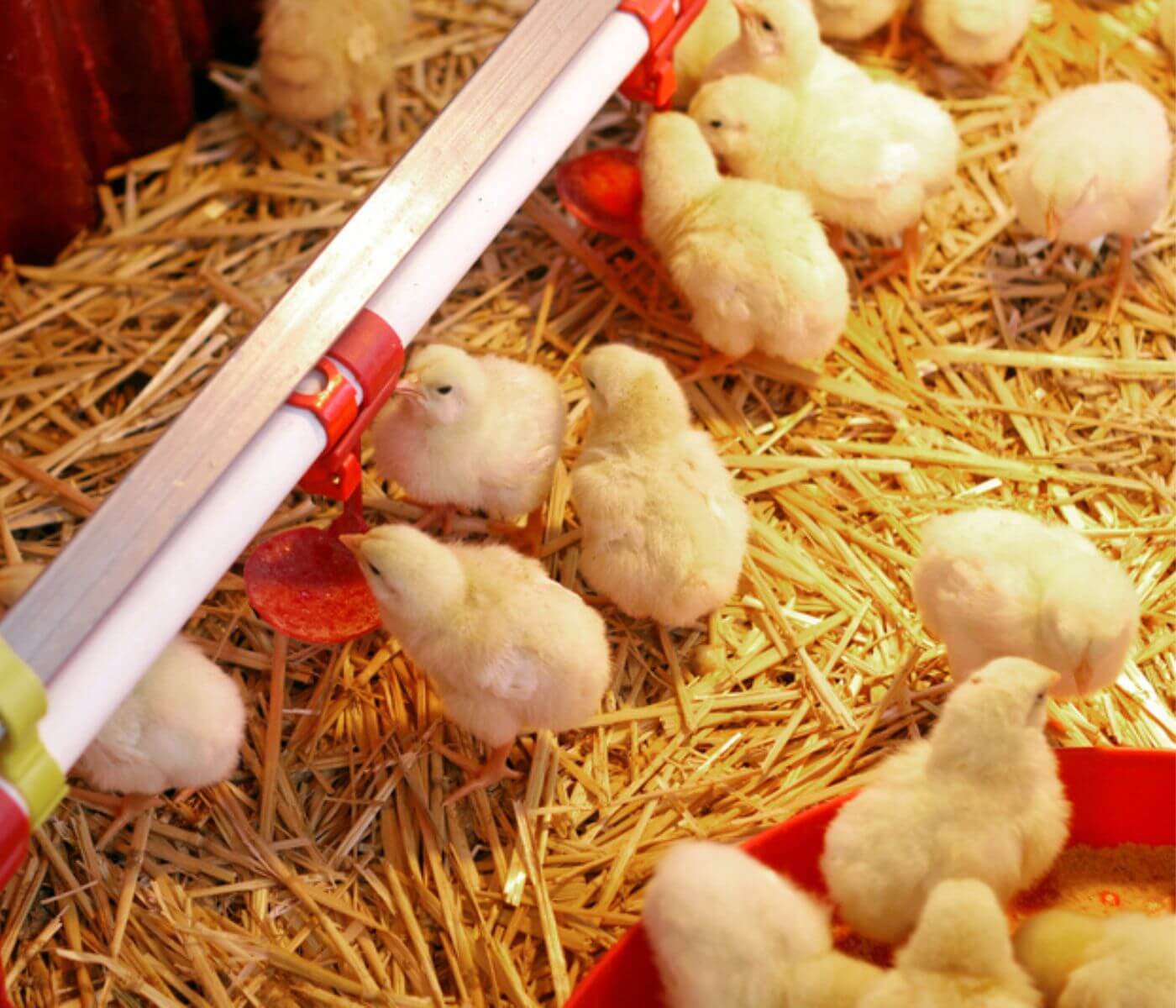 If we want to guarantee a correct fattening of our chickens, we must start with a proper reception of them in the poultry house.
The time that elapses from when the chick hatches until it is placed on the farm is essential, especially if the chicks come from young hens.
The chicks must arrive at the unloading in the house in the right conditions. This can be assessed by testing, for example, their agility - placing a chick on its back, it must stand up in 3 seconds - or measuring its cloacal temperature.
Ideally, this cloacal temperature should be between 40.4 ºC – 40.8 ºC. Young birds with lower cloacal temperatures may need a degree or two more wind chill.
Weight losses during transport of 0.24% / hour are normal. Without incidents, this can be estimated at 1 gram per chick; in abnormal conditions, it can be 4 to 5 grams per chick.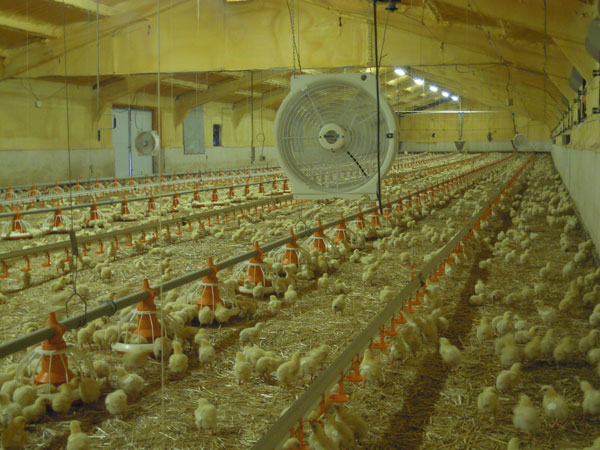 Photo 1. Good uniformity in the distribution of chicks upon arrival at the poultry house
And how do they arrive from the incubator?
Variations between early and late-hatching chicks in the hatch window represent a disadvantage for the former.
If the hatch window is prolonged, the number of chicks fasted for an extended time increases, decreasing chick quality and increasing the risk of flock inequality.
If the chicks are not weighed from the incubator, it is advisable to do so before unloading them in the house.
Take at least four boxes of chicks per flock of breeders that will be housed and weigh them.
After unloading, the trays are weighed and scored. This way, the average weight of at least 400 chicks will easily be obtained.
And once on the poultry house...
Once they have been unloaded in the poultry house, the chicks
TO CONTINUE READING

REGISTER

IT IS COMPLETELY

FREE
Access to articles in PDF
Keep up to date with our newsletters
Receive the magazine for free in digital version
REGISTRATION
ACCESS
YOUR

ACCOUNT
LOGIN
Lost your password?